We are your number one source for Toyota Corolla accessories in London, Ontario! Our Corolla Accessories are available to specially fit your 2020 Toyota Corolla. If you have any questions please fill out the form at the bottom of the page and a member of our Parts Team will be in touch shortly.
Did you know that you can include accessories into your monthly payment when buying a new car? Ask your Product Advisor for more details!
Please note some accessories are only available for certain trim levels. We try our best to ensure pricing is accurate. However, our prices are subject to change & should be confirmed with our Parts Department prior to purchasing.
Interior Toyota Corolla Accessories
Exterior Toyota Corolla Accessories

Corolla Rear Bumper Protector
$102.00
+ HST (Includes Installation)
Made of high-grade, durable material, the rear bumper protector helps keep the top surface of your rear bumper free of scrapes and scratches.

Thule Toyota Corolla Accessories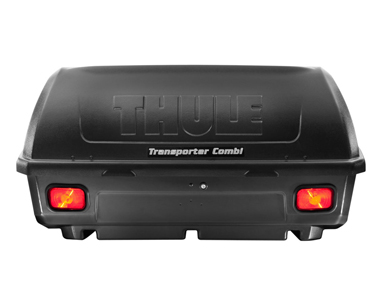 Thule Transporter Combi
$799.95
+ HST (Includes Installation)
This Thule hitch cargo box comes with pre-wired tail lights and has a tilt-down design that allows partial access to your trunk.
Availability may vary depending on vehicle model, check with our Parts Department for more information
Thule Archway - 2 Bike 
$249.95
+ HST (Includes Installation)
The Thule Archway secures the bikes to the rack and absorbs the road shock and vibrations. The Archway 2 comes with a 2 bike option and the Archway 3 has the ability to hold up to 3 bikes. 3 Bike $279.95 +hst
Availability may vary depending on vehicle model, check with our Parts Department for more information