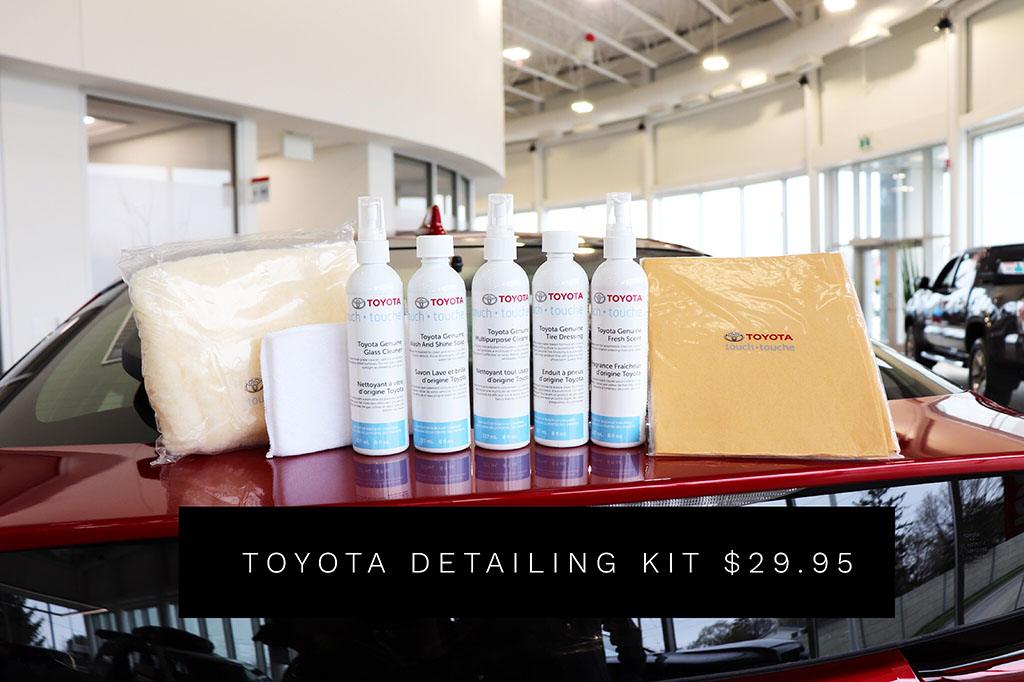 Toyota Genuine Wash & Shine Soap
Specially formulated to clean and renew the shine of your vehicle without harming the painted finish.
Rinse vehicle thoroughly with water
Pour 1/4 of bottle into a bucket with 8-10 litres of lukewarm water
For best results, wash in a shaded area
Toyota Genuine Glass Cleaner
Automotive glass cleaner, safe for all vehicle glass including tinted windows.
do not use in direct sunlight or streaking may occur
Spray directly onto glass and wipe with terry cloth
dry and polish with paper towels
Toyota Genuine Tire Dressing
A cutting edge formula providing a durable long lasting shine to automotive rubber.
Wash & dry surface before application
Spray dressing on the application surface or onto applicator pad
Use the pad evenly to spread dressing on the surface
To increase the shine, repeat application
Toyota Genuine Multi-Purpose Cleaner
Professional automotive formula effective on fabrics, leather, paint, chrome and plastic
Test fabric and leather for colour fastness
Spray on stain or soiled surfaec
Work product into stain or spill with a soft nylon brush or cloth
Wipe clean with cotton cloth and rinse area with warm water on fabrics
Toyota Genuine Fresh Scent
Non-toxic liquid air freshener.
Spray product 6-8 inches away from fabric surfaces
Do not spray directly on hard surfaces
Enter in your information below to receive this offer