Accessories For Your 2019 Toyota C-HR
Our Toyota Genuine accessories and Thule accessories are available to specially fit your new 2019 Toyota C-HR.  If you have any questions about our C-HR accessories, please fill out the form and a member of our Parts Team will be in touch shortly.
Did you know that you can include accessories into your monthly payment when buying a new car? Ask your Product Advisor for more details!
*We try our best to ensure that the prices including installation displayed here are accurate. However, please note that our prices are subject to change and should be confirmed with a Parts Advisor prior to purchasing by filling out the inquiry form or by calling our Parts Department 519-451-3880

C-HR Hood Deflector
A hood deflector offers your C-HR high impact resistance and reduces the potential damage to your hood from road debris. Made from a thick high-grade tinted acrylic, it will protect your brand new C-HR.
Watch YouTube Video About Toyota Hood Deflector
Includes Installation | $202.50 +hst*

C-HR Cargo Liner
Cargo liner provides maximum protection for your cargo area and features a skid-resistant surface to help keep valuables stable. The raised lip around the edges helps keep dirt and spills within the cargo liner area and its light but tough construction allows it to be easily removed for cleaning.
Includes Installation | $152.50 +hst*

C-HR Side Window Deflectors
These Toyota Genuine Side Window Deflectors are aerodynamically shaped to minimize wind noise and buffering when driving with open windows.
Includes Installation | $227.50 +hst*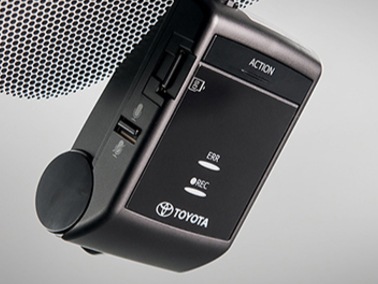 C-HR Toyota Genuine Dash Camera
Safely record the open road while keeping your eyes on the road. Never miss a moment in motion; capture it! The  Dash Camera allows you to record the surroundings of your vehicle while it is parked.
Watch YouTube Video About Toyota Genuine Dash Camera
Includes Installation | $668.75 +hst*

C-HR Lower Trunk Garnish
Finished in a chrome appearance, this lower trunk garnish will dress up the rear of your C-HR.
Includes Installation | $175.00 +hst*

C-HR Door Sill Protectors
These custom-fit door sill protectors will protect your door sill from scratches.  Includes kit of 4.
Includes Installation | $277.50+hst*

C-HR Rear Bumper Garnish
Adds a red detail to the lower rear bumper.
Installation Included |  $80.00 +hst*

C-HR Block Heater
Reduce strain on your engine by using a block heater to warm up your CC-HR quicker. Helps save fuel and battery power during start up.
Includes Installation | $265.00 +hst*

C-HR Cargo Net
This flexible and stretchable, nylon-braided net is secured by tie-down rings in the rear cargo area preventing your items from shifting around while on the road.
Includes Installation | $72.50 +hst*

C-HR Tub Style Floor Mats
All-season floor mats cover the floor and surrounding edges on all sides. Sculpted channels are
designed to trap water, mud and debris, keeping the carpet clean and dry.
2 Bike | Installation Extra | $167.50 +hst*

C-HR LED Fog Lights
High-performance LED Fog Lights enhance visibility and peace of mind in bad weather and darkness. Available in a chrome or black finish.
 Installation Included |  $873.00 +hst*

C-HR TRD Forged ALuminum Oil Cap
Manufactured from forged, highly polished billet aluminum, the TRD Oil Cap features a red on black TRD logo to customize the engine compartment with a high-tech, race-inspired appearance.
 $87.50 +hst*

C-HR TRD Performance Air Filter
Pre-oiled and ready to install. Washable and reusable. This exact drop-in replacement filter will last the life of the vehicle, provide unrivalled engine protection and increase air flow.
  $137.50 +hst*

C-HR Roof Rack
Light weight aluminum can hold up to 53lbs.
Installation Included | $412.50 +hst*