Toyota Touch Detail & Cleaning Services
At North London Toyota we take pride in the fact that we service your Toyota the way it was built, with great care. That's why we can offer you cleaning and detailing services like no other! Give your Toyota the extra care it deserves by protecting it from the elements like sun, salt, water and sand.
3 Detailing Packages at North London Toyota



We offer 3 levels of professional detailing services designed specifically for your Toyota. Trust our detailing specialists to help protect your investment.
Deluxe Detail Package
Includes the following
Complete meticulous hand washing and drying of the vehicle exterior including doors and trunk openings
Detailed interior cleaning which includes vacuuming of seats, carpets and floor mats, plus cleaning of glass and instrument panel
Deodorizing of the passenger compartment
Premium Detail Package
Includes all DELUXE items PLUS
Power wash of wheels, inner fender and under carriage
Shampooing of floor mats and spot shampooing of stains (subject to inspection)
Two-step paint restoration process to eliminate minor paint finish luster, includes machine polishing and Toyota paint finish sealant
Treatment of exterior/interior rubber and vinyl trim
Lubricate locks and hinges
Ultimate Detail Package
Includes all PREMIUM items PLUS
Engine compartment and lower body shampoo and degreasing
Three-step paint restoration process to eliminate minor paint imperfections and restore factory paint finish luster - includes environmental residue removal
Complete interior shampoo of fabric seats, carpets, mats and door panels
Other Available Toyota Detailing Services
Hand Wash
$15.95*
Engine Shampoo
$54.95*
Wash and Wax
$84.95*
Aquapel Glass Treatment
$39.95*
Exterior Wash and Buff
$115.50*
Interior Shampoo
$109.95*
Undercarriage Power Wash
$37.95*
Shampoo Floor Mats (4)
$44.95*
Headlight Restoration
$79.95*
Environmental Fallout Removal and Wax
(Clay Bar)
$109.95*
*HST extra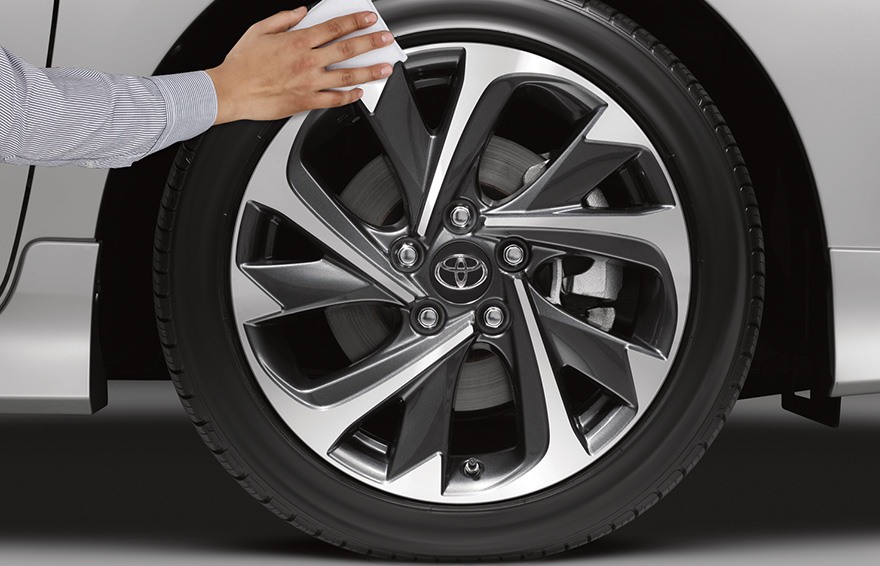 Toyota Collision Centre
We offer full services for minor and major car body repair at our preferred Toyota Certified Collision Centre, Jones Auto body Ltd:
Collision, windshield repair/replacement, dent repair, paint correction
Qualified technicians trained by the manufacturer
A brand-new Hunter alignment machine
Genuine Toyota parts and accessories used in all work performed (refurbished parts are also
available)
Accident Insurance Claims - Rights of the Insured
You may be requested by your insurer to deal with independent body shops. It is important for you to note that it is your right to bring your vehicle to the body shop of your choice. Entrust your vehicle to North London Toyota's body shop and detailing centre and you have the assurance of knowing your car will be returned to like-new condition, whatever the need. From full body straightening to paint touch-ups to windshield replacement.