We'll Buy Your Car Even If You Don't Buy One From Us!
North London Toyota is always in need of quality, pre-owned vehicles to sell to our customers. We would much rather purchase them from previous clients than at a public auction! Therefore, in-order to supply the demand, we are offering competitive trade appraisals.
We want your vehicle. Your vehicle has never been worth more than it has been today so bring your vehicle in and find out what it's truly worth. We'll buy your car whether you're trading it in for a new car or just taking the money!
North London Toyota Trade Appraisal Process
Our no-hassle appraisal will take roughly 30 minutes and will include a test drive and thorough inspection of your vehicle. You will be presented with a written offer at the end of your appraisal, which is valid for 7 days.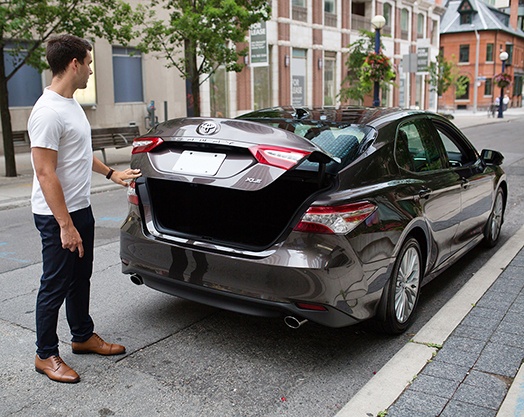 1. Vehicle Inspection
Either bring your vehicle in for inspection or send us photos.
2. Find Out What Your Vehicle Is Worth
Receive a No obligation written quote that's good for one week
3. Sell Us Your Vehicle
Use it towards a new Toyota or receive a cheque
What To Bring to Your Appraisal
1. Valid vehicle ownership and payoff information (owner should be present)
2. Valid Photo ID for anyone listed on the ownership.
3. All keys and remote(s) (missing originals could result in appraisal being rejected)
What Does a Vehicle Inspection Include?
Complete Vehicle Inspection Includes: Year, make, model, interior & exterior inspection, options and upgrades, modifications, frame damage, car history reports
Trade Appraisal Policy
Appraisals will be based on the current Market Value to maximize value for the owner.  Irregularities and unique market conditions will be subtracted from this base value. We trust this procedure will ensure full and correct value of trade-ins for all. Market Values available upon request.